4. Ashes Cricket 2009 by Codemasters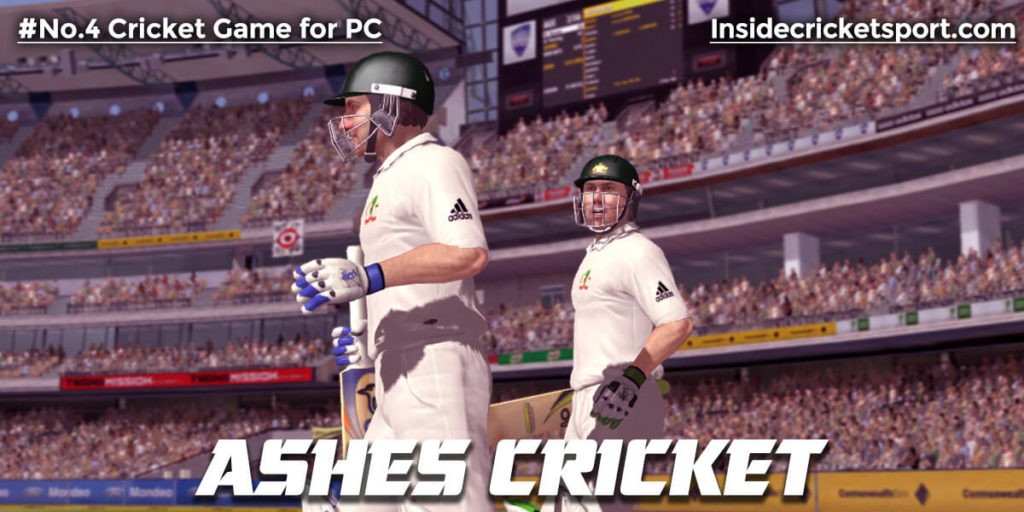 *Note: Click on the arrow to Expand section…
Ashes Cricket 2009 Overview
The Ashes Cricket 2009 game developed by Transmission games & published by Codemasters, deserves its place among the top 5 Best Cricket Games for pc.
We would have rated the Ashes Cricket 2009 game at position 3 on this list and EA Sports Cricket 07 on the 4th position. But with continuous release of patches for EA cricket 07, we have rated it higher than this one. It was difficult for us to rank both these games, but now we have rated them accordingly.
The Ashes Cricket 2009 gives a much more realistic experience than it's newer version i.e The Ashes Cricket 2013 & also EA Cricket 07.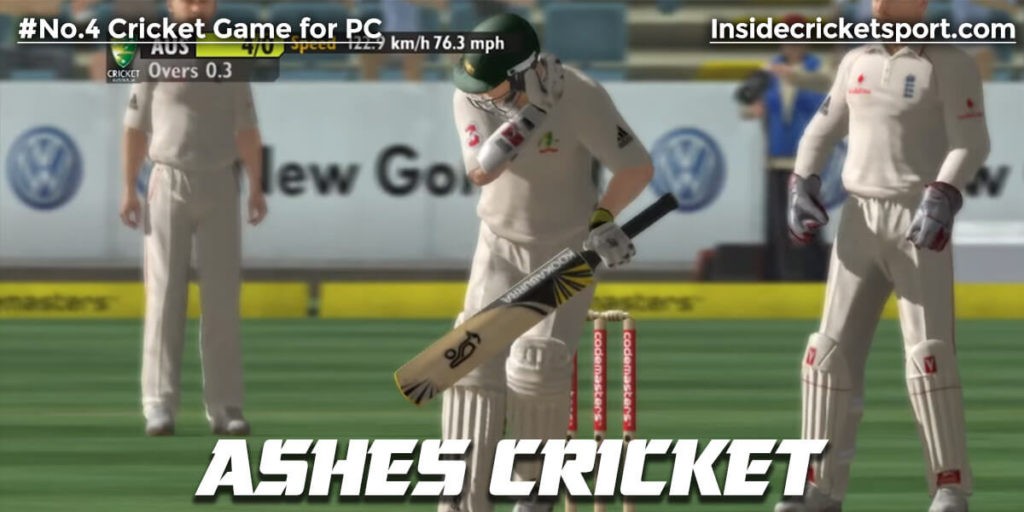 Ashes Cricket 2009 is a Cricket game for the Xbox 360, PlayStation 3, PC, and Wii. The 360, PS3, and PC versions were developed by Transmission Games. The Wii version was developed by Gusto Games. It features licensed teams from the England & Wales Cricket Board, the Cricket Australia Board. It features the full England & Australia cricket teams.
The game is divided into four game types: The Ashes offers five-day, five-match tests between Australia & England using the 2009 real-world player roster; Test play features the same five-day matches as Ashes mode but lets you choose from 12 competing nations; One Day International (ODI) is a slimmed-down version of Test cricket with 50 overs of play per team; and 20 Overs, the most recent addition to the sport, provides fast action-oriented play.
Ashes Cricket 2009's five-day Test matches give dedicated fans of the sport the opportunity to play out entire games in almost real-time and take their team to victory ball-by-ball.
Single-player matches against the CPU's unpredictable difficulty are at best challenging and at worst frustrating. The game also features official Hawk-Eye visualizations during play.
Only the two Ashes teams (Australia and England) are fully licensed, meaning you'll be given rough look-alikes with amusingly creative player names for the other countries.
If you're dedicated (or pedantic) enough to take on the squad and player customization editing tools, then you can rename players, reassign skill points, and adjust visual sliders to set things right for the entire roster. While the licensed Aussie and English players are accurately labeled, many of their in-game character models are a bit off the mark.
Ashes Cricket 2009 is not a game without issues. It does have a number of them, but the important thing over here is the gameplay, which truly shines overall issues that we encountered in the game.
When you'll try it you'll probably end up playing this game every single day and also you'll realize that yes, it's one of the best cricket games for pc and hence ranks #No.4 on the list of Best Cricket games for pc!
Ashes Cricket 2009 Key Features
Most authentic and realistic cricket game ever
Realistic & Easy Batting and Bowling Controllers
Most authentic & realistic licensed cricket stadiums
Singleplayer, Multiplayer, Online play feature is available
Batting is a lot of fun, Numerous Bowling options & Best animations in a cricket game yet, also, Camera angles are great.
Commentary is provided from well-known (5) ex-cricketers: Tony Greig, Ian Bishop, Shane Warne, Ian Botham & Jonathan Agnew are all featured in the game.
Ashes Cricket 2009 System Requirements
OS: Win XP/ 7
Processor: Intel Core 2 Duo E6420 2.13GHz / AMD Athlon 64 X2 Dual Core 4000+
Graphics: AMD Radeon X1900 Series or NVIDIA GeForce 7900 GTX
System Memory: 1/2 GB RAM
Storage: 3 GB Hard drive space
DirectX 9 Compatible Graphics Card
Download Ashes Cricket 2009 PC Game
You can buy Ashes Cricket 2009 pc game from online stores but mostly it's not available in the stores.
So we recommend you to download this game from cloud storage or torrent sites. Here we have provided links from which you can download this game but we don't take any responsibility for the site's performance & also privacy policy. It's up to you.
Ashes Cricket 2009 Gameplay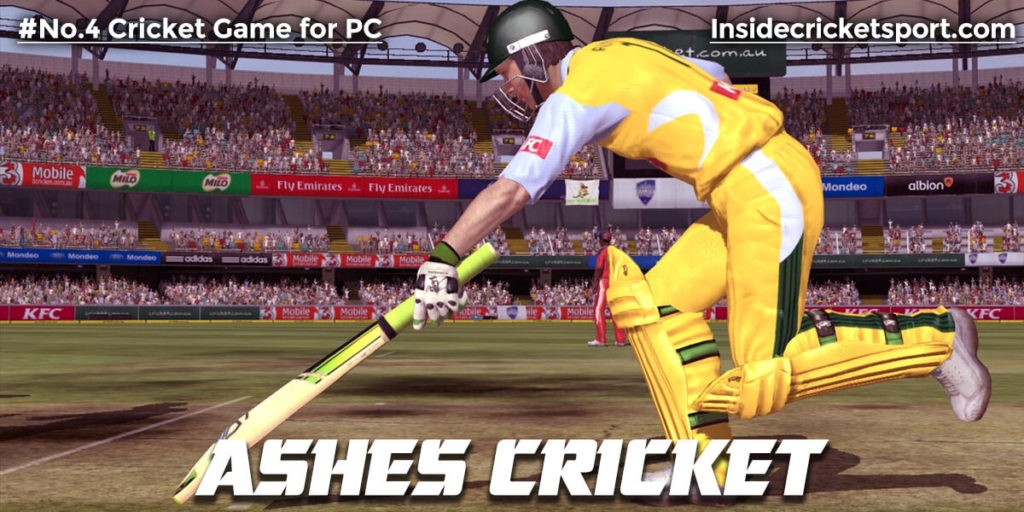 Ashes 2009 plays a convincing and highly enjoyable game of cricket. Its greatest success is in managing the balancing act between bowling and batting – a hurdle at which many cricket games fall, but one that's deftly dealt with by developers Transmission.
The languid charm of a full test is captured well, making it the ideal game to while away lazy summer afternoons, while the more dramatic pace of Twenty20 makes for an equally engaging multiplayer experience.
Labeling it the best cricket game available might be the faintest of praise given the complete lack of competition, but fans of the sport should be pleased that their only option is such an accomplished one. – IGN
You can read a detailed & valuable review on Ashes Cricket 09 that we found on the UsualStuff website.
*Note: This is a list post, so use pagination to view more…