Talking about HD Studioz, they are one of my favorite modders in this cricket 07 industry. I have been playing cricket 07 by applying mods but the most number of mods that I have applied so far are from Team Hd Studioz.
Last year i,e in 2019, right after the release of planet cricket's 19, team HD Studioz released their Cricket 2019 V1 and after that V2.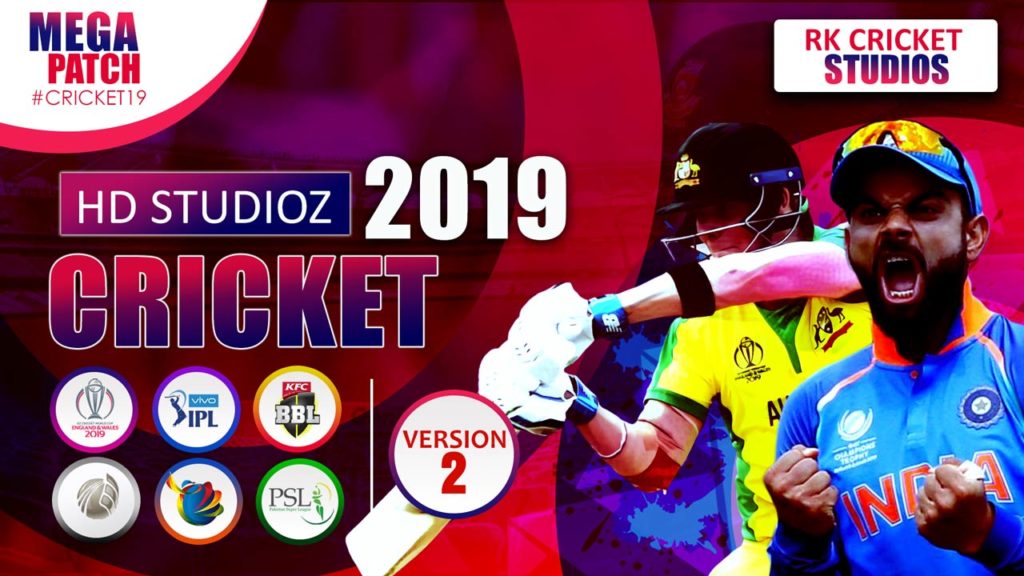 Here are Key Features of HD Studioz Cricket 2019 V1
Tournaments like Vivo IPL 2019, KFC BBL 2019, PSL 2019, CPL 2018, NIDAHAS TROPHY 2018, ICC TEST CHAMPIONSHIP
New Kits provided with High Detailed Graphics
New Stadiums added such as Mumbai, Hyderabad, Rajkot, etc with highly detailed graphics
Rosters with new young faces and transfers updated (2019)
Genuine Fixtures along with A new Gameplay patch
New Zoomed Camera angle
Ads on such as Overlays, Kits, etc provided – 14 Overlays provided
Here are Key Features of HD Studioz Cricket 2019 V2
Tournaments like Asia Cup 2018, ICC Test Championship, BPL 2018, MSL 2018, T10 League 2018, ICC Cricket World Cup 2019
New 4K Batpack 2019 is used & correctly assigned to the players
Enhanced Gameplay – Realistic Edges, Extra Bounce, etc features
HD Faces & Updated Domestic Rosters included
Unique Umpires with high O model
Contains Some Features of V1
The Graphics provided in this Cricket 2019 game is truly amazing and would recommend you to Download this Game and Try it. Also, let me know your feedback about this game.