7. Cricket 2012 by A Unit Studios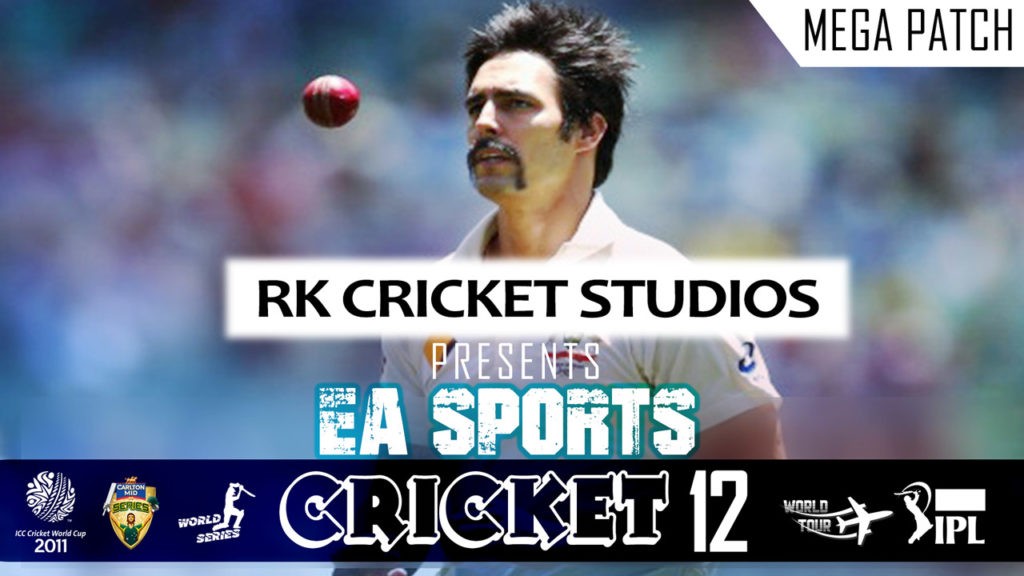 The only Mega patch released by A unit Studios. Even though it's so old patch, but it deserves to be on this list of 7 Awesome Cricket 07 Patches.
It was probably the FIRST and the most SUCCESSFUL EA Sports Cricket Patch. The modders of this patch completely changed the game.
After the release of this mod, more people started playing this old ea sports cricket 07 again, and also, this mod is the reason for a number of modders in the Cricket 07 field.
Here are Key Features of EA Cricket 2012
Biggest Patch ever – comes with more than 2500 files
New Kits provided with High Detailed Graphics for All International teams
New Stadiums added such as Mumbai, Chennai, Abu Dhabi, etc with detailed graphics
HD Batpack + Facepack + Graphics + Rosters, etc updated
The new Gameplay patch is included along with different Camera angles
Player Editor + Enhanced Gameplay
Different & New Overlays provided for different tournaments
A lot more in this Cricket 2012 patch that you can recall and enjoy. I would recommend you download & play this amazing mega patch and enjoy the stroke variation feature. I like that…
---
Over to You
There are a huge number of patches available for this EA Sports Cricket 07 game, but here, I have listed down my 7 Best Cricket 07 Patches.
I hope, no one gets offended, and hence I clear that this is my own list so it may vary for you guys.
I didn't provide the links to the sites from where you can download these mods for ea sports cricket 2007 game because most of the sites are penalized by Google. Although a few are available like HD Studioz, RK Cricket Studios, and Mega Cricket Studios. You can search for them on Google.
Anyways, Let me know in the comments which one cricket 07 patch is your favorite?
Also, let me know if I have missed any potential patch and haven't listed in these 7 Awesome mods for the ea sports cricket 07 list…
Also, Check-Out: