7. The Mohawk Hairstyle (2013)
Over the years, MS had started opting for more subtle hairstyles (that you'll get to see in this post) as he led the Indian team in all the three formats of the game. But Mahi made sure that more than his personal life or appearance, he let his game do the talking. However, the master wicketkeeper managed to make heads turn whenever he sported a different look.
In the year 2013, he opted for a 'mohawk' hairstyle while captaining his IPL franchise Chennai Super Kings (CSK). It was one of the most criticized haircuts of MS in his entire career. It seemed, out of the box hairstyle. He completely trimmed both sides and sported a Mohawk.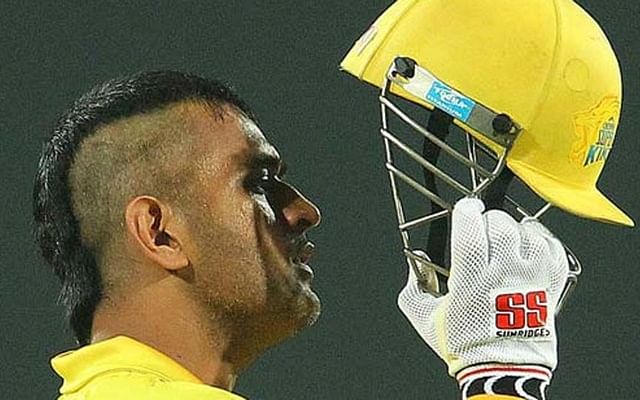 In the early days, MS faced a lot of criticism for his new-look but eventually, people got used to seeing their captain in Mohawk style & were completely fine.
Hate to say this, but it really looks ugly.
Till the year 2013, MS had achieved a lot of fame after winning the 2 World cups for India & therefore he was known & judged for his capabilities, captaincy & not his looks.
That's the reason the folks accepted his Mohawk or rather say ugly looks & moved on. This hairstyle ranks 7th on the list.