1. The Biopic Promotion look (2016)
I would have rated this one as #No.2, but because of the man on the left of MS, made me rank this look at No.1 position. Together they really look awesome.
Anyway, Back in 2016, when MSD's biopic graced the silver screen, Mahi's popularity was immensely increased as the movie based on his journey received a lot of appreciation and love from the audience.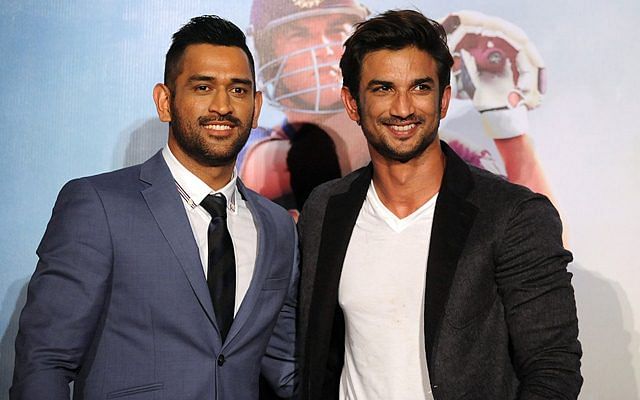 Initially, it was out that MS won't need to promote his biopic, but however, he took extra efforts in promoting his biopic & was seen in various interviews along with the late SSR & while promoting his biopic, the captain cool looked charming & very young. MS was seen sporting a trimmed mid-length hair look with a stubble. In this look, MS appeared a bit more mature character.
Also Check Out: 5 Indian Cricketers who holds Honorable Govt. Jobs
---
Well, the list could go on as MS took different looks throughout his career, but these 8 have to be the best & out of which #No.7 was the most disappointing one for his fans.
Anyway, let us know your favorite look of MS from these 8 & also make sure to share it with a cricketing fan on any social platforms…