4 Must Have Apps for Cricket Fanatics This Year
It is quite well known that India is an intensely cricket crazy country. If you are an Indian, or are a resident of this great land, it is highly likely that you are either a cricket fanatic yourself, or your social circle comprises a sizable number of cricket lovers.
Millions of people across the length and breadth of the country are enamored by cricket, and view the sport as nothing less than a religion, with cricketers being looked at as nothing short of idols.
In India, cricket is enjoyed being played with as much gusto as it is watched. Cricket is popular in India for numerous reasons, such as its ease of play and its versatility, making it a sport that can be played just about anywhere with enough space.
India boasts of a robust infrastructure for people to train and get better at the game, which has resulted in many world class players who have made the country proud on the world stage.
One would not be hard pressed to find people passionately revering cricketing stars from the ages – from Kapil Dev to Sachin Tendulkar to Mahendra Singh Dhoni – for their invaluable contributions to the sport as well as to the nation's glory.
Needless to say, with the advancements in technology over the years, cricket is popular both on and off the field. People across the country spend hours on end attached to their screens, minutely following an ongoing game and even the post-match analysis, following each and every development and trending story in the world of cricket, and also keeping themselves updated with the latest posts on the social media handles of the cricketers they love.
In other words, cricket fans in India are scholars of the sport in their own right.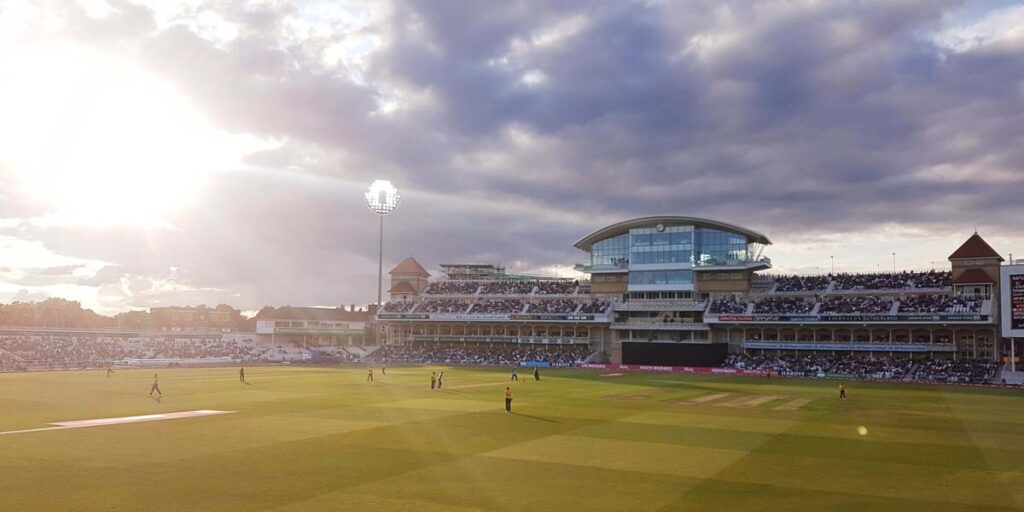 An article in News Anyway talks about how cricket as a sport has immensely grown in popularity over the years. One could say that cricket is a sport that has, for many years now, been an important factor in uniting the country.
For Indians, cricket is a whole lot more than just a sport involving a bat and a ball. It would not be an exaggeration to say that millions across the country aspire to become cricketers themselves, with dreams of playing alongside their idols someday.
In recent years, mobile phone applications related to cricket have taken the vast fan base by storm. Nowadays there are apps for pretty much every aspect of cricket, and the ongoing pandemic, which has brought most outdoor activities to a standstill, has provided a boost to the use of cricket apps.
In this blog we look at four must-have cricket apps for every cricket fanatic this year.
MPL – For Fantasy Cricket
One of the most popular forms of cricket that has risen to prominence in recent years is fantasy cricket. Fantasy cricket is an online, virtual version of cricket which can be played through a mobile app such as MPL, available at https://www.mpl.live/fantasy-cricket.
Playing fantasy cricket is very simple. To play this format of the game, all one has to do is create a virtual cricket team composed of real players for an upcoming match. Users are then able to earn points on the basis of how the players in the virtual team perform on the day of the actual match. Fantasy cricket is a highly engrossing and competitive game and has opened up avenues for users to earn money.
However, unlike a lottery or ludo, fantasy cricket is not a game of chance, but rather a game of skill, as it requires substantial cricket knowledge as well as intelligence with regard to team selection.
CricInfo – For Scores and Cricket News
CricInfo, which is now branded as ESPNcricinfo, is a platform that is dedicated entirely to the game of cricket. It is one of the world's leading cricket platforms and among the top 5 single sport platforms in the world.
CricInfo features a diverse range of content related to cricket including news, match updates, articles by eminent cricketers and renowned cricket writers, historical statistics and data as well as live coverage of ongoing cricket matches with live blogging, scoreboard and scorecard as well as a ball by ball update of all One Day International and Test matches.
Honorable mentions: Sportsbet – a website providing Cricket SLR bets. Although not an android app, but it's one of it's kind with amazing user interface. If you wondering what SRL is then here's a short info…

SRL or the Simulated Reality League is a virtual simulation of a cricket match where the main objective is to virtually simulate the results of a cricket game, thereby providing the users with the most immersive experience. It's Like an actual cricket match, it simulates the game on a ball-by-ball basis. Plus, there's also live tracking for the fans so that they could follow the match & feel they are really involved into the game.
Cricket Exchange – For Live Audio Commentary
Launched in the year 2016, Cricket Exchange is a mobile app that provides users seamless access to a variety of information about cricket.
Cricket Exchange features extensive coverage of cricket matches, such as match schedules of national and international matches as well as live audio commentary, instant score updates, scoreboards, player and team rankings, fixtures, player statistics and past records, match odds, ball to ball updates, polls and much more. It also provides information regarding past and upcoming cricket matches.
Cricket Exchange has made it easier than ever before for cricket fans to keep themselves updated with all the latest cricket news and updates.
CricHeroes – For Recording Scores for Matches
Widely regarded as India's 'cricket network', CricHeroes started out as a simple app for scorekeeping. Today, it is an app that provides live scoring of cricket matches in the manner that is done with professional games. It records and displays statistics such as run rate, wickets taken, batting averages, and more. The app also recognizes player achievements such as Player of the Match, Best Batsman, Best Bowler etc.
Players can monitor and track their skills, progress and keep updated with all relevant statistics, which helps them nurture their talents, improve their skills, and in turn become better cricketers. As of today, CricHeroes has scored more than 2,00,000 matches and 13,000 tournaments in over 1600 locations in India as well as abroad.
So, if you are someone who is truly, madly and deeply in love with the game of cricket, these are the four indispensable apps you need this year, with each being a leader in its own space.
With each app serving a unique purpose, you will be ideally equipped with all things cricket. Download them now!