The Most Played Edition
All New
HD Cricket 2K19

Game | Complete 2K19 Edition - International, Domestic & Scenarios
(Compatible with Windows XP/7/8/10/11)

Buy Now and Save: ₹ 90.00 (60% OFF)
Over 1000+ Customers loved Cricket 2021 REWIND Edition & said it's better than the older HD Cricket 2019 version. Will you give it a shot?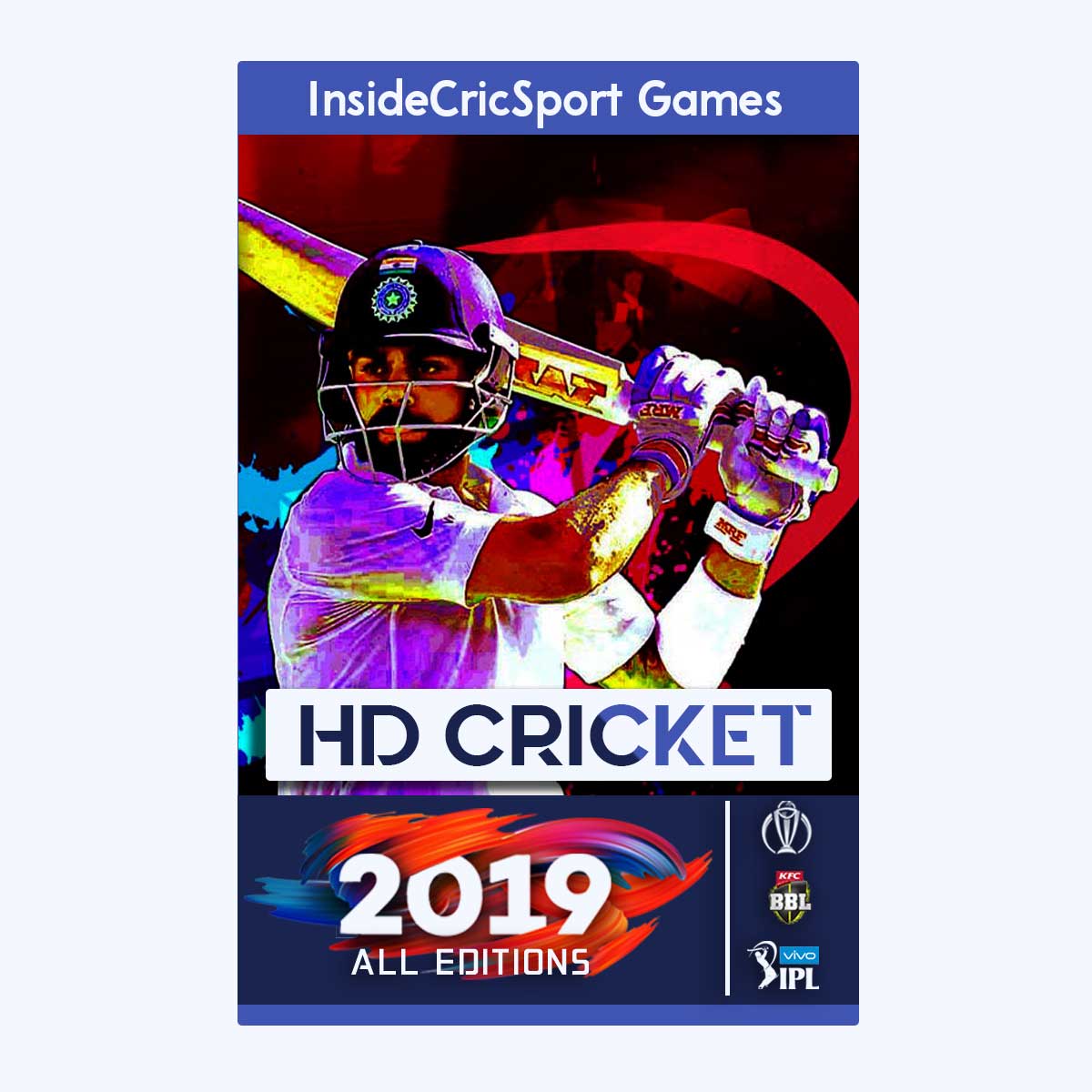 Powered by InsideCricSport, HD Cricket 2019 delivers all the major International Tours, Domestic Series and major events in the year 2018-19. Cricket 19 Features 9 major tournaments including new exhibition matches in EA Cricket 07 containing all the latest stuff like the latest International & Domestic Teams with HD Kits & Accessories, New Team Logos, New Stadiums, accurate rosters, of year 2019.
With all the latest faces, realistic 2018-2019 stadiums, accurate squads of all teams, it also features new & amazing broadcasting overlays.
A new unique gameplay is also included to deliver a champions-caliper experience with closer controls towards the game engine. Developed by HD Studioz.
No Taxes, No
Hidden Charges*


Disclaimer: This is not an official cricket game by EA Sports or BCCI & it's not licensed by any of the mega company. This is an modded version 2019 game in which there are tons of new features that give the complete look of real life cricket, International tournaments, IPL matches, and you can enjoy it on your pc. This is purely developed by HD Studioz modders & it's not a funded by any company.  We are just a platform where you can download such modded games at affordable prices.