Vivo IPL 2021 #Apna Mantra
Vivo
IPL 2K21 Game

| The New & Better IPL Edition Cricket 2021 Game(PC, Compatible with Windows XP/7/8 and 10)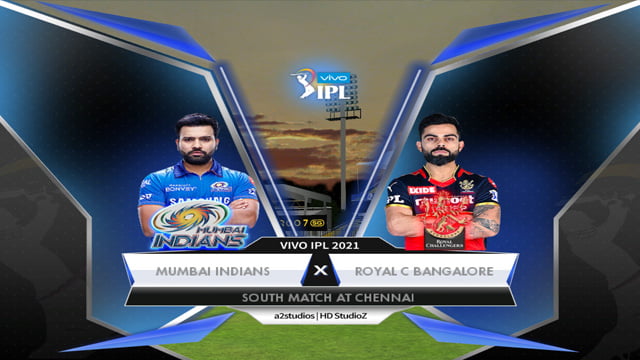 Early Bird Offer!

Festive Special

SALE - FLAT 64% OFF | Hurry up!
Buy Now and Save: ₹ 320.00 (64% OFF)
Customer's Rating in a
Nutshell
Ease of Use (Download & Install)
Will recommend his/her friend
Today Only!
LIMITED TIME SALE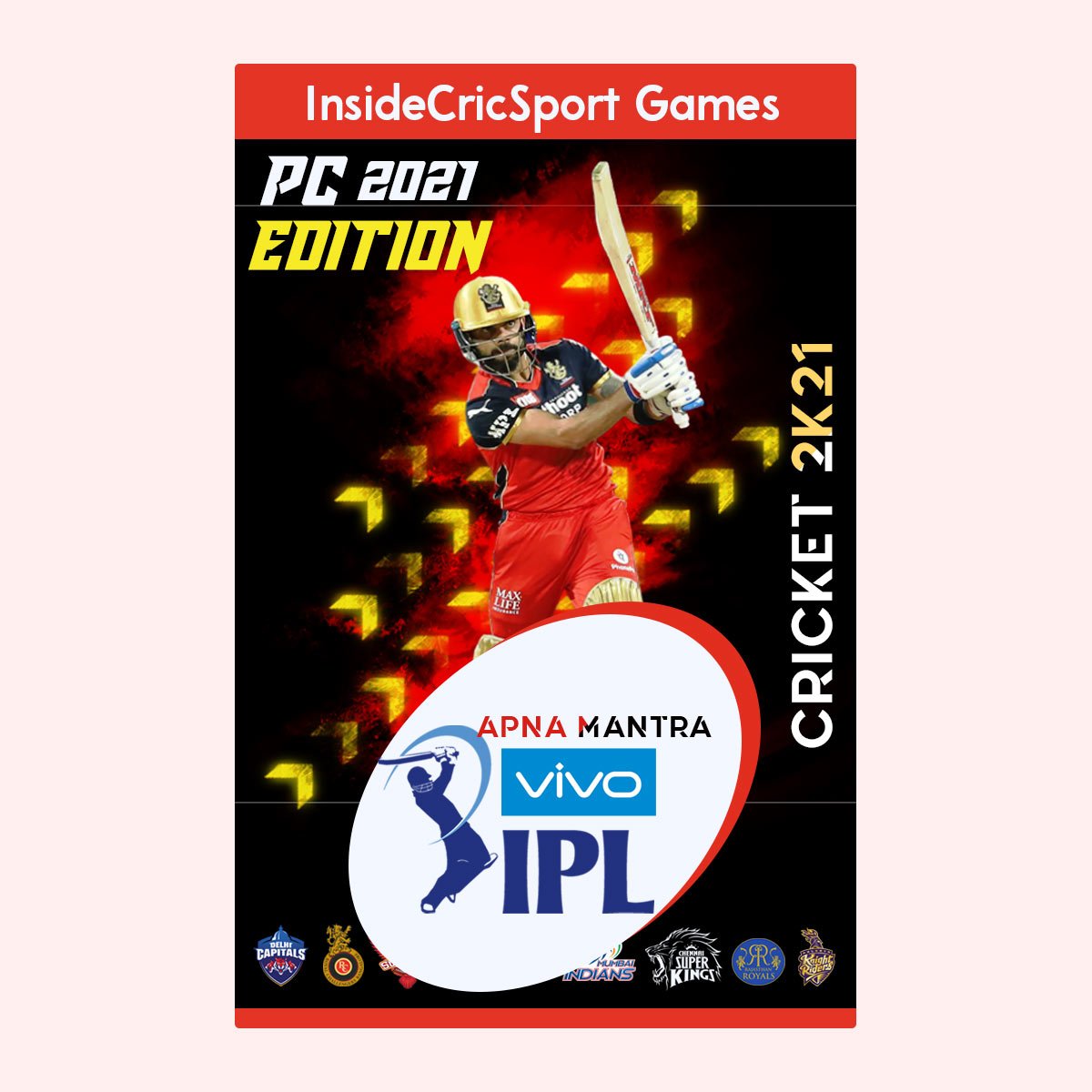 Powered by InsideCricSport, the Vivo Indian Premier League 2021 game delivers the exact/realistic experience of IPL 2021 in Ea Cricket 07. This IPL Apna Mantra 2021 Mod Features the complete IPL 2021 tournament including new exhibition matches, containing all the latest stuff like the latest IPL 2021 Teams with New IPL HD Kits & Accessories, New Team Logos, New Indian Stadiums without Crowd, accurate squads, and so on.
With all the latest faces, realistic 2021 Indian IPL like stadiums, accurate squads of all IPL teams, it also features new super-realistic broadcasting overlays of all 8 IPL Teams (CSK, RCB, SRH, MI, DC, PBKS, RR, KKR)
Tons of unique camera angle along with new modified gameplay is included to deliver a champions-caliper experience with closer controls towards the game engine. It's solely developed by Team HD Studioz & A2 Studios.
Everything upfront, No
Hidden Charges!
Vivo IPL 2K21 Game Features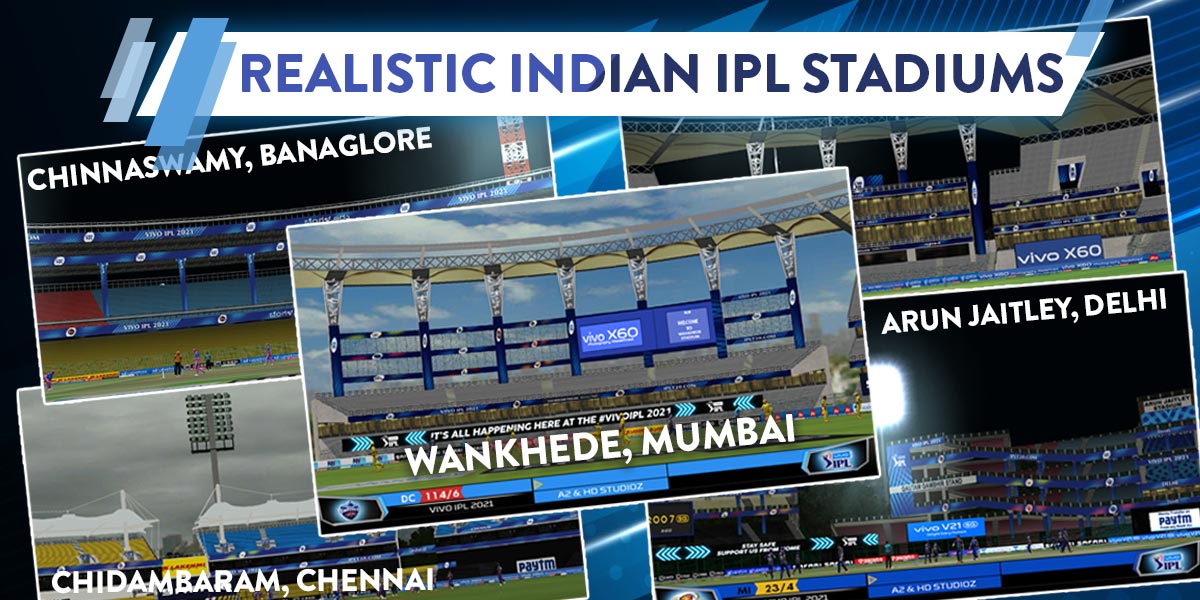 Play around India's Realistic IPL Stadiums
Vivo IPL 2021 Game is packed with Indian Stadiums such as Wankhede, Chinnnaswamy, Arun Jaitley, M.A. Chidambaram, Narendra Modi Stadium and many more. Moreover, all IPL 2021 stadiums are without crowd to make it more realisitc. 
Hit Big Sixes with Top-notch Branded Bats
Say No to Ordinary Plain Bats. Now experience Vivo IPL 2021 with High Quality Branded Bats.
Includes more than 100+ Branded Bats such as MRF, Gray Nicholls, SS Ton, New Balance, Ceat, Kookaburra,  SF, Spartan, SG, Puma, GM, and many more…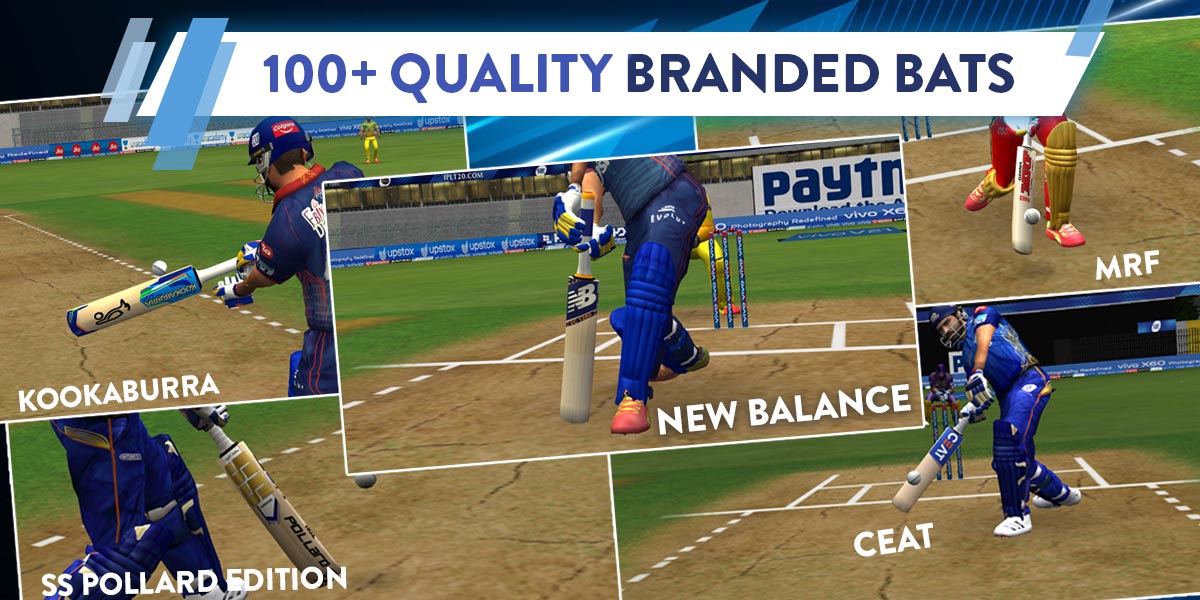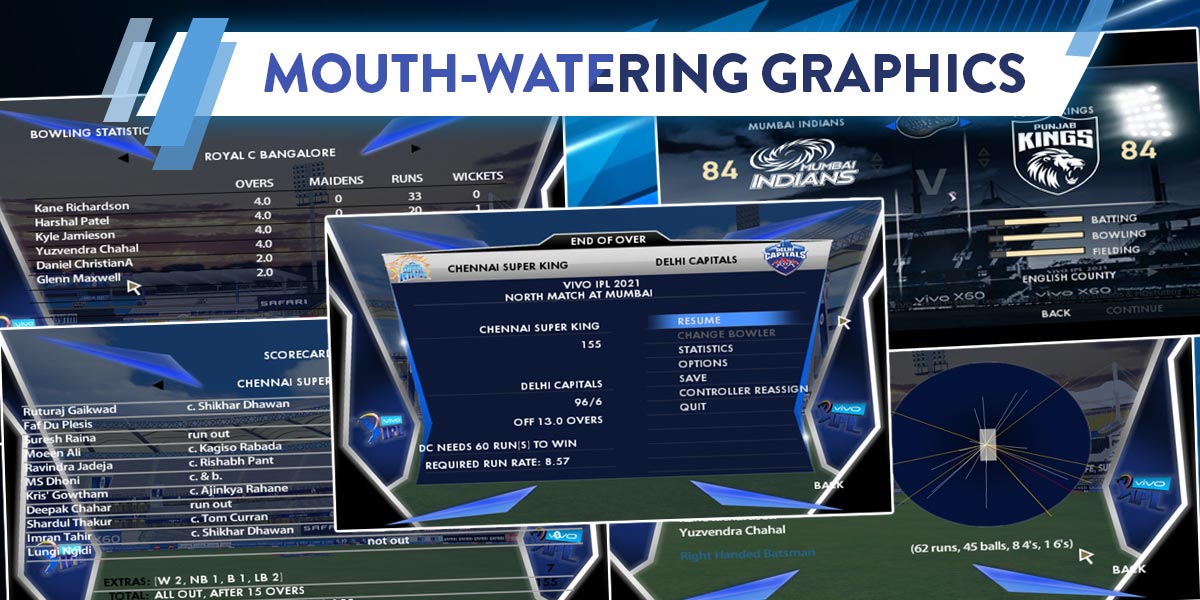 Awesome Graphical Representation
Each and every section of Vivo IPL 2021 Game is designed to provide realistic experience. Match Overlays, Scoreboards, Player Statistics, Match Statistics, Pitchads, Stumps, Main menu, etc everything defined.
Captain & White Broadcasting logos provided for all 8 IPL 2021 Teams.
Get Ready for the Action with brand new IPL Kits
Contains Super Realistic and detailed kits of all 8 Vivo IPL 2021 Teams.
Sponsors, Patterns, etc are also updated for each team. It also includes Kits of renamed team – Punjab Super Kings & Green version of RCB.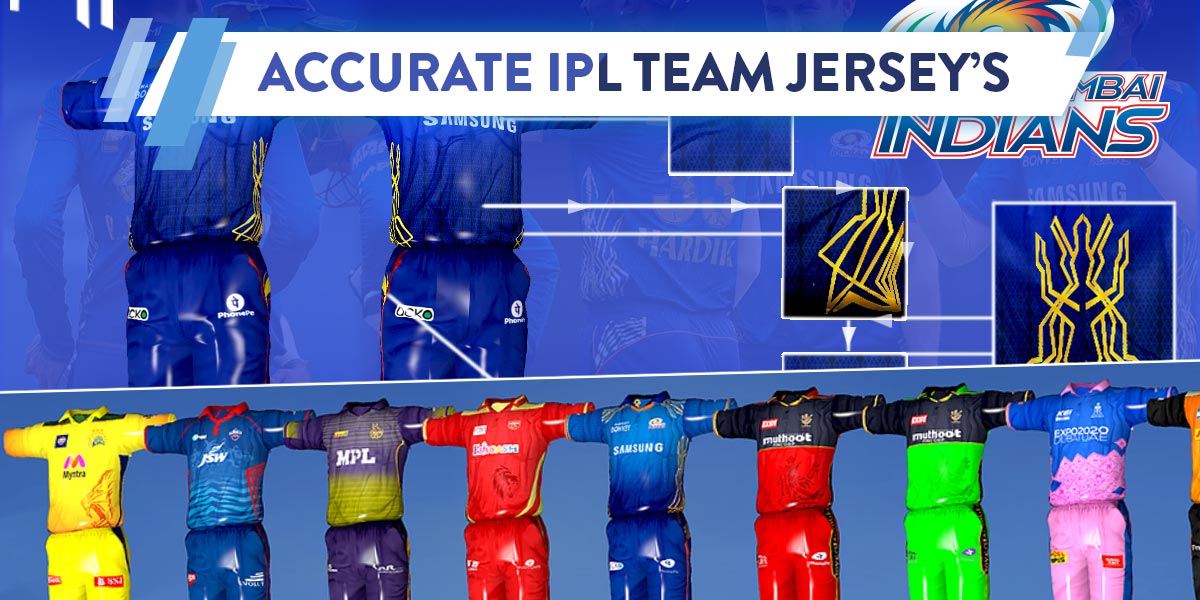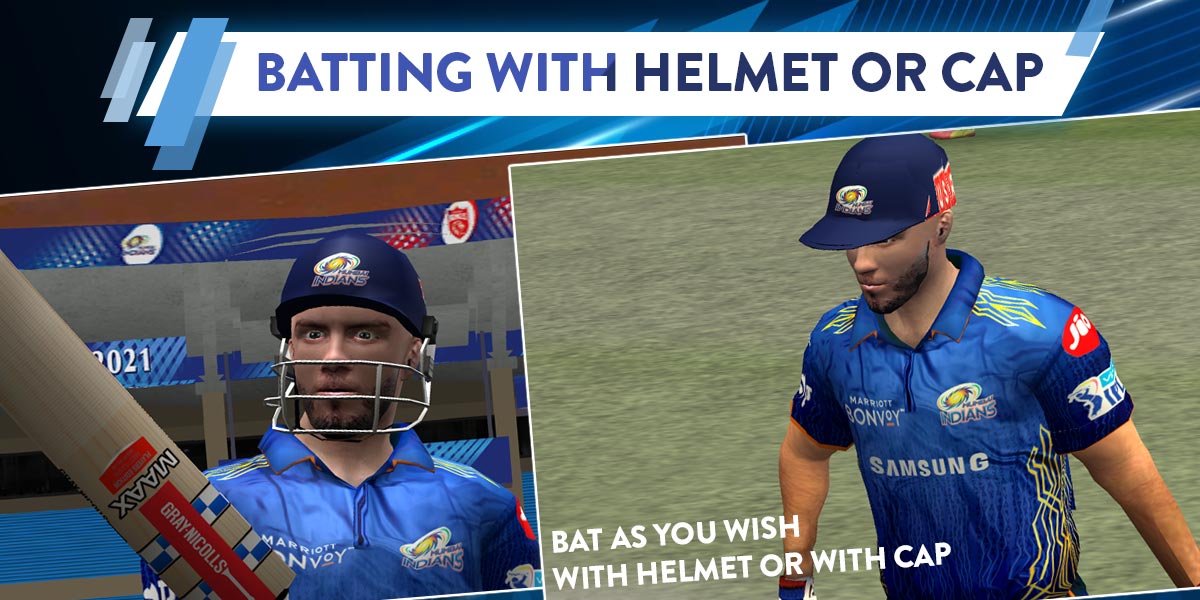 Switch Between Cap & Helmet on the Fly
Give your players freedom from the Helmet when Spinners are in the attack.
Vivo IPL 2021 is designed with consideration of each phase of the game. Hence, you can easily switch between cap and helmet on the fly.
Enhanced Gameplay with Stroke Variations
Experience fast paced & completely enhanced gameplay as the new stroke variation is been added in Vivo IPL 2021 Game.
Traditional Drives, Lofted Shots, Sweeps, Reverse sweep, Pull shot, etc everything can be enjoyed in this IPL game.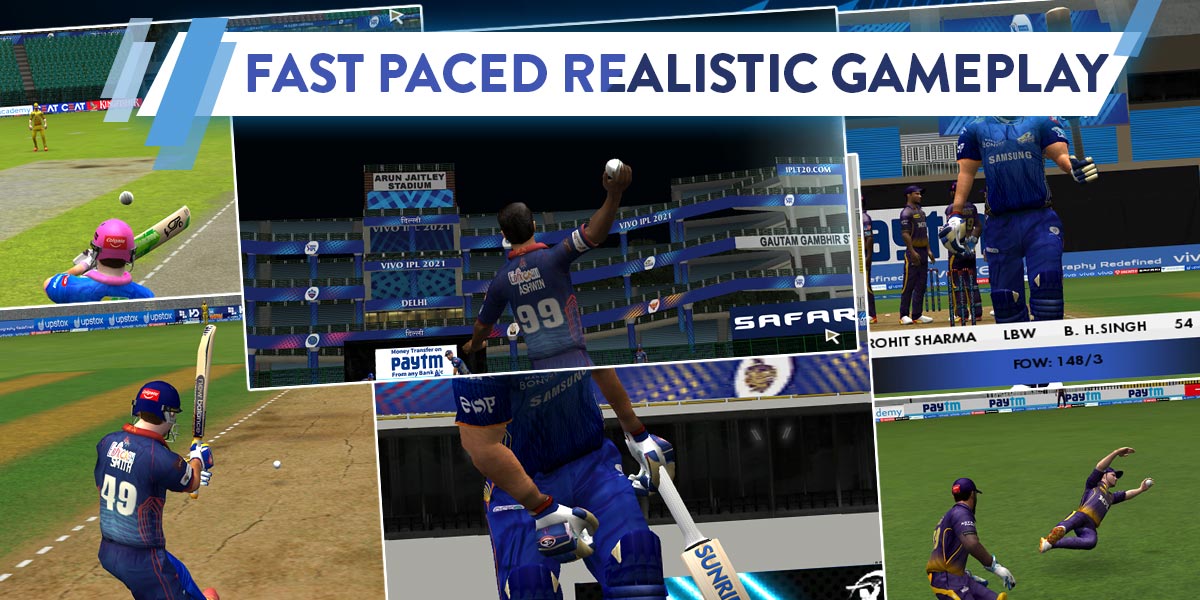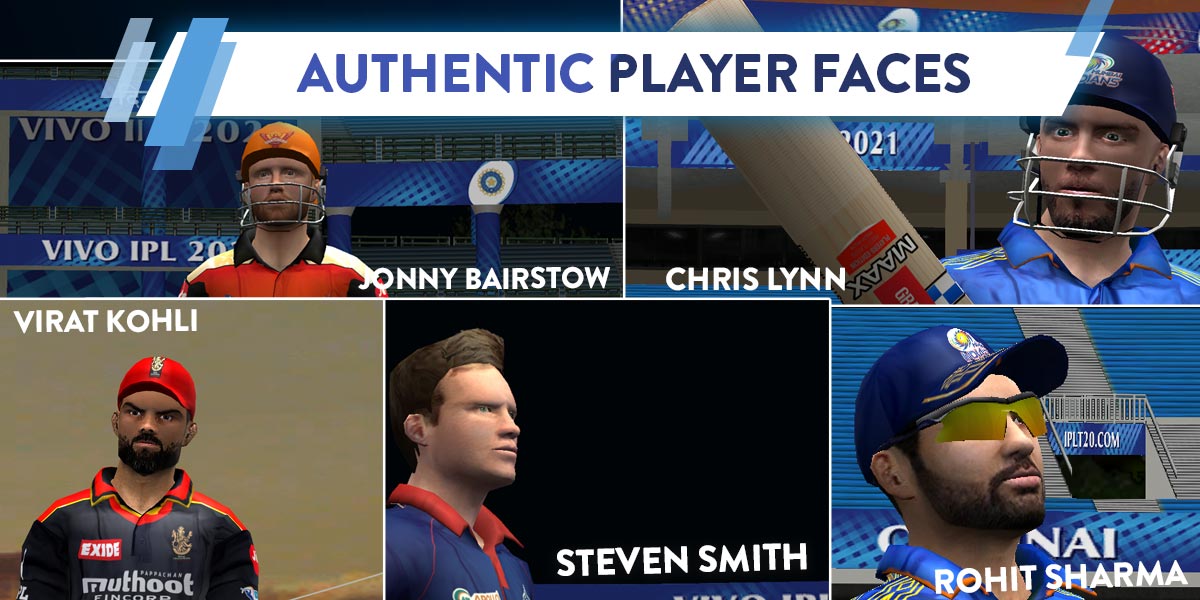 Say Hello to Stars - Realistic Player Faces
Packed with 100+ Authentic Player Faces of all 8 IPL 2021 Teams.
Moreover, it includes realistic faces of umpires such as Aleem Dar, Anil Chaudhary, Chris Gaffeney, Ian Gould, Marais Erasmus, Nigel Llong, Richard Illingworth, Richard Kettleborough, Rod Tucker, and many more.
Broadcasting Overlays as Real as Possible
Brand new IPL 2021 Broadcasting Overlays are provided for the Utmost realistic gaming experience.
Includes Overlays of all 8 IPL Teams such as CSK, RCB, SRH, MI, DC, RR, KKR, PBKS. Super-over overlay is also provided.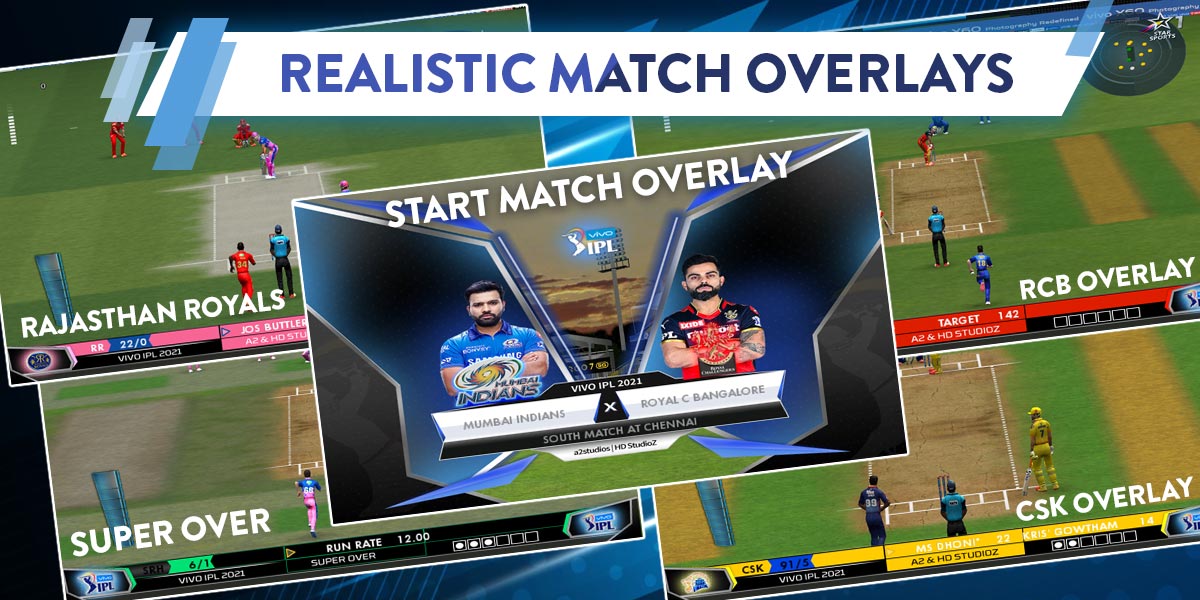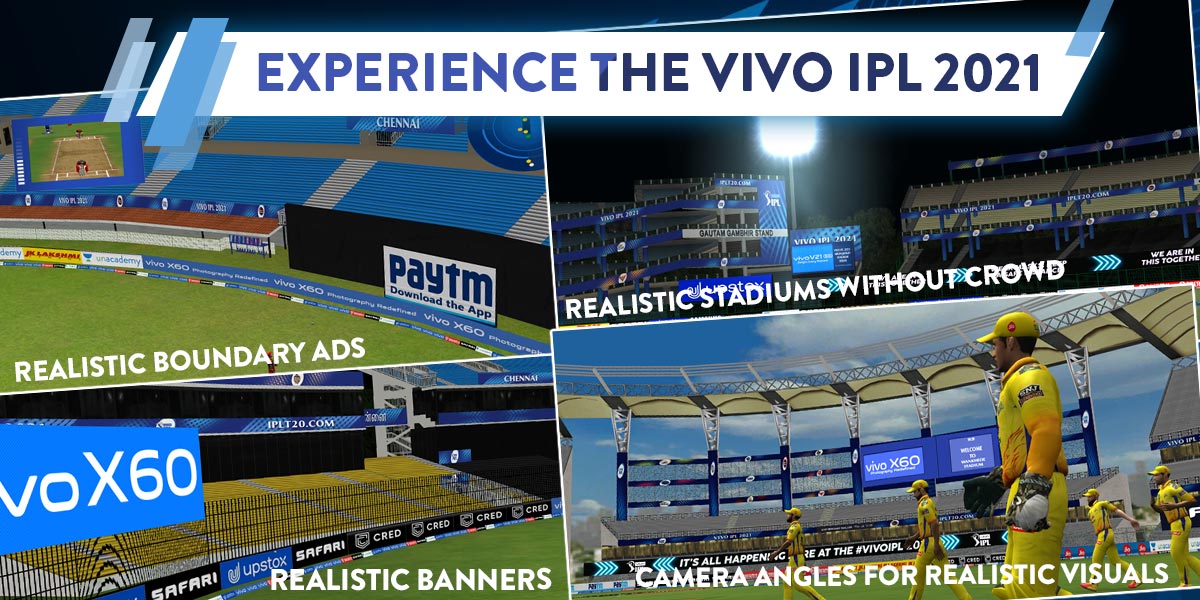 Feel the Realism of Vivo IPL 2021 #Apna Mantra
Feel the Realism of IPL 201 with Realistic Stadiums without Crowd, Updated Stadium Modes, HQ Bats, Unique Camera Angles, IPL Music, Realistic Boundary Ads, New Authentic Kits, Mouth-watering graphics, Update Squads and much more…
Disclaimer: This is not an official cricket game by Vivo or EA Sports or BCCI & it's not licensed by any of the mega company. This is an modded version game in which there are tons of new features that give the complete look of real life cricket, International tournaments, and more importantly the IPL 2021 matches, and you can enjoy it on your pc. Also, the above video is just for graphical representation. The actual gameplay may differ. This is purely developed by HD Studioz & A2 Studios modders & it's not a funded by any company. We are just a platform where you can download such modded games at affordable prices.