We all know that Indian Cricket has been always special & it's has been honored with several all-rounders in this sport. These incredible achievers have juggled their studies along with (long) practice sessions during their early days.
Some of the renowned names like VVS Laxman, Rahul Dravid & Anil Kumble, etc have not only achieved great feats in the cricket world but they are also highly educated & some of them had been holding jobs in the various professions, before opting for the full-time cricket.
Nonetheless, it's responsibility of the Indian Government to look after those cricketers who decided to commit their lives completely to the sport and have a fall-back career option after their retirement. Our Indian Government generally rewards the players for their exceptional performances & achievements, service to Indian cricket, & also for making country proud.
So, today, let's take a look at 5 Indian Cricketers who holds "honorable" government jobs…
Top 5 Indian Cricketers who hold "Honorable" Government Jobs
5. Joginder Sharma: DSP of Haryana Police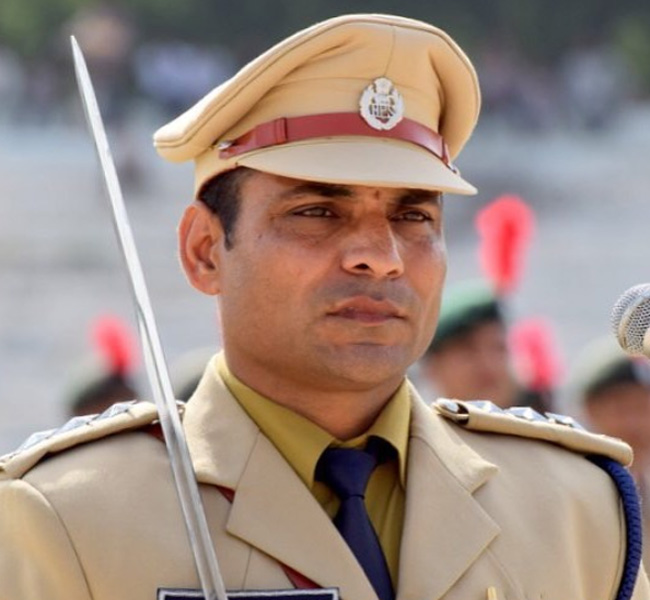 Who can forget the name of "Joginder Sharma".
He's remembered for his final over that he bowled against Pakistan in the inaugural 2007 T20 World Cup Final in South Africa which is perhaps the greatest moment of Joginder Sharma's cricketing career. He dismissed Pakistan's Misbah-ul-Haq in the final & as a result, India won the first-ever World T20 trophy.
Joginder Sharma was rewarded heavily for his iconic contribution as he received a huge cash prize of 21 Lakh INR from the Haryana Government.
Apart from that, he was also handed a job by the Haryana Police as Deputy Superintendent of Police in October 2007. At that point of time, maybe even Joginder himself didn't know that it would turn out to be a step towards his ultimate future.
However, after playing a couple of seasons of IPL Cricket in CSK, a little was heard of the all-rounder & post that he seemed to disappear.
Joginder Sharma had done the nation proud in a blue jersey 13 years ago & continues to do the same in his Khaki uniform at present.
Apart from Joginder Sharma, Harbhajan Singh & Harmanpreet Kaur was also offered an honorable post of Deputy Superintendent of Police (DSP) by Punjab Government as an honor to their service to the country.
*Note: This is a listicle, so use pagination to check more sections…