The 5 Most Successful IPL Cricketers in the UAE
The Indian Premier League will resume in the United Arab Emirates later this year. Conditions in Abu Dhabi are relatively different to those experienced in Chennai, Delhi and surrounds. It will be interesting to see which batsmen and bowlers adapt and succeed on the different pitches.
Those who did well in the IPL, which was played in the UAE entirely in 2020 and part in 2014, could be among the front-runners to star again.
Here's a look at seven of the contenders…
KL Rahul (India)
The Punjab Kings opening batsman and captain was the leading run-scorer in the Indian Premier League 2020.
He took to the conditions on offer in Abu Dhabi, Sharjah and Dubai well. Rahul collected 670 runs in 14 innings, which included five half-centuries and a ton. He was, on occasion, accused of batting too slowly by fans and critics alike.
His tempo, however, proved – and continues to prove – sufficient. Rahul was recently limited by injury but should have recovered in time for the tournament's September resumption.
Shikhar Dhawan (India)
The Delhi Capitals top-order kingpin was second only to Rahul in the run-scoring charts during the 2020 IPL. Dhawan offers plenty of value for Delhi, especially alongside fellow opener Prithvi Shaw.
They compliment each other nicely – and essentially make batting in UAE and Indian conditions look easy.
Dhawan hit two tons during last year's IPL and shaped up nicely for a third against Punjab recently, but ultimately had to make do with 69 not out.
David Warner (Australia)
The Australian star is no longer the Sunrisers Hyderabad captain, which should free him to focus on his primary role with the bat.
With New Zealand captain Kane Williamson given the Sunrisers' captaincy armband, Warner can improve on his tally of 500-plus runs during the IPL 2020 come 2021's stint in the UAE – and push for a 2023 Cricket World Cup berth.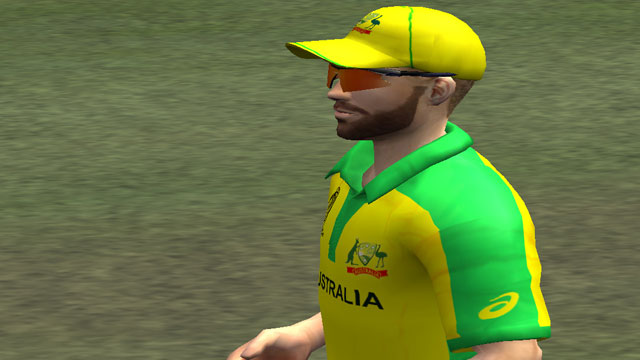 He is one of many international players who feature prominently in the events and markets highlighted by popular bookies like Betway.
They often have the 30-odd players strung across 100's of markets for Indian bettors, which shows their quality when it comes to cricket betting coverage – as per this Betway review and many others.
Kagiso Rabada (South Africa)
It takes a lot for a fast bowler to take a significant number of wickets in a format that largely favours the batsmen – and in conditions that can be flat and unconducive.
South African pace ace Rababa, though, has defied these difficulties four a few seasons with Delhi. He was the leading wicket-taker in the UAE last year, taking 30 in 17 innings. Alongside fellow fast bowler Anrich Nortje, he is a formidable force for the Proteas and the Capitals.
Delhi reached the 2020 final at the Dubai International Cricket Stadium – and are targeting the same at the Sheikh Zayed Stadium in Abu Dhabi this year.
However, this time, they want to go one better and win to claim a maiden IPL title. The reigning champions, Mumbai Indians, got in their way last time.
Ambati Rayudu (India)
Speaking of the Sheikh Zayed Stadium and Mumbai Indians, Rayudu had a significant role in the first-ever IPL match in the UAE in 2014. He struck 48 for Mumbai back then.
It wasn't enough to push them over the line against the Kolkata Knight Riders, but it certainly thrilled the crowds. He is still in the tournament – and these days represents the Chennai Super Kings, who are captained by MS Dhoni.
Chennai are the second most successful team in the history of the IPL. They have three titles to Mumbai's five. KKR have two and Hyderabad and the Rajasthan Royals one each.The Royal Challengers Bangalore and Punjab, like Delhi, have also never won the IPL.
Store Update – Although IPL 2021 will resume later, but the Vivo IPL 2021 Game is now available on our Store. You can download it here.